– Sponsored by 143SexToys.com –
This week we're kicking off our Christmas countdown with Carrie and here is what she had to share with us all here at Sport HQ.
Q1. What name would you like us to refer to you as? Carrie
Q2. Where are you from? Bolton
Q3. Age? 37 ?
Q4. What do you have for tattoos and how many hours have you put into them? My first one is a half sleeve of roses and butterflies on my left arm. Second one is my masterpiece! A full Japanese eagle back tattoo and a full leg piece (leg still ongoing) a Japanese dragon. The Japanese ones represent martial arts, hiii ya! Ive have a couple of smaller ones also,, a quote saying 'with brave wings she flies', on my lower right forearm and two small roses on my right hand. Hours too many to count, it was 5-6 hour sittings over a year and they all hurt like hell! Worth it though.

Q5. Any piercings? Tonuge bar
Q6. How did you get your started in your industry? I was dubbed Britians Most Glamourous Gran back in January by the national press, it all rolled from there and now here I am ?
Q7. How long have you been in the business? Since January, published model since March.
Q8. What are some of your previous projects? Exclusive pics for Xhamster, I've also done some alt mags along with shoots for the daily sport and interesting projects from fighter jets to cosplay (Lara croft and the ninja Katana).

Q9. Do you have any upcoming projects? I have a few things lined up under my sleeve, watch this space!
Q10. What type of music do you listen to and who is your favourite band or artist? I'm into alsorts and change my mind on music with my mood. I love the script and most styles of dance music. All time favourite track is 'Hall of Fame' by the Script.
Q11. Do you have any hobbies? Easy answer,,, kickboxing, karate and teakwondo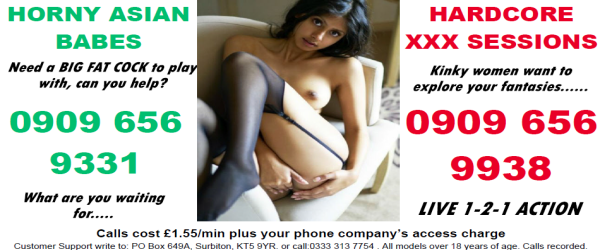 Q12. Are you into video games? I'm pretty good at them (well think I am lol) if I get hold of one but I don't game to often.
Q13. Favourite sports and who is your favourite teams or persons? I'm loving Tyson Fury at the moment! He's brilliant inside and outside the ring.
Q14. Favourite type of movie and favourite all-time movie? I like anything based on a true story and then the total opposite, si-fi and action. All time favourites have got to be the Bourne films and The Matrix.

Q15. Favourite type of food and favourite meal? I'm a pescetarian, favourite foods are advocardo, eggs, mangoes and smoked haddock (not together) and meal anything containing noodles.
Q16. Favourite alcoholic drink? Amereto and coke
Q17. Your No.1 inspiration in life? My two girls and my granddaughter. Girl power!
Q18. Measurements? Size 8, 34DD, shoe size 4.
Q19. Craziest, wildest or kinkiest place you've ever had sex? On the beach through the day, also very drunk ha!

Q20. Do you prefer to make love or f**k? Make love
Q21. Favourite sexual position? It depends who it's with ?
Q22. An interesting or unusual fact about you? I'm a natural red head! I am a Glamourous Gran and I have a black belt in karate and kickboxing and have my teakwondo blackbelt grading later this year.
Q23. Social media? Insta www.instagram.com/carrie__hilton Twitter www.twitter.com/carrie_hilton