This week we chat to BUSTY BABE Harley and here is what she had to share with us all here at Sport HQ.
Q1. What name would you like us to refer to you as? Harley Victoria
Q2. Where are you from? Exeter, Devon
Q3. Age? 28
Q4. What do you have for tattoos and how many hours have you put into them? I have 13 tattoos which consist of:
a honey badger on my left chest plate and a zombie rabbit on my right, a horror sleeve with Chucky, Freddy Krueger, Tiffany and Jason, a woman with a gas mask on one side of my ribs and a cyber goth woman on the right, a gangster Marilyn Monroe with tattoos on my lower back, The Joker on my right shoulder and a lion on my right, old school Harley Quinn not the one from Suicide Squad on my right thigh which I got years before S.Quad came out and a few other smaller ones 😁 I have invested about 26 hours and have 12 more tattoos I want which I'll be working on.
Q5. Any piercings? Ears and both sides of my nose (A ring on one side and a stud in the other)
Q6. How did you get your started in your industry? I joined a couple of sites and found out about some online Modelling portfolios and it went from there.
Q7. How long have you been in the business? Well I have been Modelling for about 5 years and I used to webcam.
Q8. What are some of your previous projects? I have been published in some magazines, newspapers and online magazines. I've also published my own Children's book.
Q9. Do you have any upcoming projects? Yes. Got a competition coming up and some publications. Am also writing a non fiction novel about a sex addicted Butcher who has the desire to kill and fondle meat!
Q10. What type of music do you listen to and who is your favourite band or artist? I listen to rock music, drum and bass, trance, hardcore, gypsy punk, punk, reggae and similar styles. I don't really have a favourite but I like bands and artists like Papa Roach, Gogol Bordello, Nirvana, Guns n Roses, Andy C, P.O.D, Tenacious D, Die Antwoord, Snoop Dogg, Black Eyed Peas etc.
Q11. Do you have any hobbies? I love taking my Son on adventures, travelling, clothes making, writing books, swimming, festivals, seeing bands, going in mosh pits, baking, cycling and camping.
Q12. Are you into video games? Hell yeah! Love my PS4.
Q13. Favourite sports and who is your favourite teams or persons? I like going to watch ice hockey and speedway live but I don't have a team. I love the atmosphere and it's exciting.
Q14. Favourite type of movie and favourite all-time movie? Love all types except romantic, rom coms and some sci-fi. All time favourite movie is The Lost Boys which has been since I was 5 years old.
Q15. Favourite type of food and favourite meal? Favourote type of food is hot and spicy and favourite meal is curry/vindaloo, steak or chilli tacos.
Q16. Favourite alcoholic drink? Love beer, ale, fire bombs, wine and gin; not all in the same glass.
Q17. Your No.1 inspiration in life? My Son.
Q18. Measurements? Size 8 clothes, size 5 feet and size 30F BIG BOOBS. 
Q19. Craziest, wildest or kinkiest place you've ever had sex? Upside down on a hill or in broad daylight doing it on someone's van. 
Q20. Do you prefer to make love or f**k? F**k. Even though been with my partner 7 years we never say "let's make love".

Q21. Favourite sexual position? Doggy.
Q22. An interesting or unusual fact about you? I can stick my whole fist down a Pringles tube or in my mouth.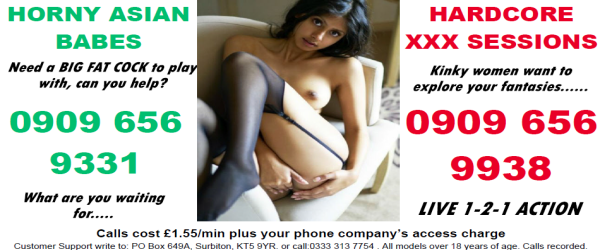 Q23. Social media? Instagram.com/harleyc1991