– Sponsored by Original Blue Pill –

Today we kick your weekend off in Style Sport readers with the very sexy Megan and here is what she had to share with us all here at Sport HQ and our readers.
Q1. What name would you like us to refer to you as? Megg or Megcharr
Q2. Where are you from? I'm from pontefract/Wakefield
Q3. Age? I am 22
Q4. What do you have for tattoos and how many hours have you put into them? I have a full right arm sleeve and it is music based as my grandad was a musician
I have the start of a Disney leg piece on my right leg as Disney is my all time favourite.
I have a unicorn on my left middle finger and I had this because I liked it
I have a skull and 13 on my right foot as Halloween is my favourite time of year
I have daddy's girl on my left arm for my father
I have a quote on my left thigh about being stong as I went there a little rough patch in my life and it fitted well with what was going on
I have a mandala tattoo underneath my boobs it's pretty but not finished as I am a wimp and couldn't stand the pain haha
I have a rock hand sign on the back of
My neck which was done when I went threw my rock stage in life
And my worst is a faded feather on my hand can't really see it but it was for free many years ago

Q5. Any piercings? Yes I have my ears, inner ear, belly, nose, tongue, and my lip in my Cupid's bow under my nose
Q6. How did you get your started in your industry? As a little girl I always found myself watching catwalk shows, fashion and I always loved being in-front of a camera. Then when I relocated to Scotland with my family I was approached by a local photographer and luckily he worked along side House of custom with Harley Davidson motorbike. This is when I did my first ever shoot and published my first ever calendar and I was Miss June on there and they are now all over the world.
Q7. How long have you been in the business? I've modelled since I was 16 but then gave it a rest for a couple of years so I would say about 2-3 years doing it to my full potential
Q8. What are some of your previous projects? I have worked many places and that's including my own businesses with my family, I was a support worker before taking my modelling career more serious.
Q9. Do you have any upcoming projects? Yes I have many shoots coming up with brilliant photographers, DS and other wacky ideas.

Q10. What type of music do you listen to and who is your favourite band or artist? My all time favourite artist is Michael Jackson & Luther Vandross as growing up that's all my father used to play to get us up for school haha. My favourite band I wouldn't say I had one as I love every type of music :)
I listen to songs like 70's & 80's but then I love the charts and the head banging stuff also.
Q11. Do you have any hobbies? Makeup, fashion I love to look well and create new looks that people wouldn't think would work :)
I love to sing and especially musical songs as I can hold a tune I suppose
I like to go to car shows with my friends to socialise and see all the different done up cars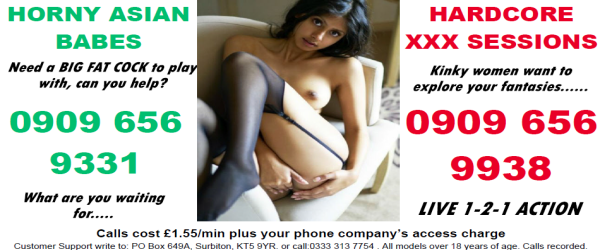 Q12. Are you into video games? Nope not really, I only played crash bandicoot back in the day on my PS1 haha
Q13. Favourite sports and who is your favourite teams or persons? I wouldn't say I have a favourite sport but I would have to pick football and I suppose Rangers threw and threw as my dads Scottish haha
Q14. Favourite type of movie and favourite all-time movie? My favourite all time movie is Cinderella and I love to watch chick flick, drama, Sci-fi, romance, comedy and even scary
Q15. Favourite type of food and favourite meal? My favourite is Italian and my favourite dish is spaghetti carbonara with chips and garlic bread
Q16. Favourite alcoholic drink? Pornstar Martini

Q17. Your No.1 inspiration in life? To be do the best in my modelling and become world wide known.
My sister Lauren is my number 1 inspiration in life. she basically brought me up from being 14. She helped me grow into the respectable woman I am today, she stood by me when other people gave up and told me I would not get anywhere in life, she learnt me to be strong minded and never to settle for less than I am worth. She's my hero and for everything she has done for me I cherish her with every piece of my heart.
So I am inspired to do well in my career and get to the top and become the model I've always wanted to be.
Q18. Measurements? Hmm my boobs I guess? 34 B is enough for me :)

Q19. Craziest, wildest or kinkiest place you've ever had sex? On A walkway bridge In a park where it's open to all the dog walkers to see haha oh dear
Q20. Do you prefer to make love or f**k? I like to f**k mostly as I love my hair being pulled and all the kinky ropes but I adore making love I enjoy being deeply intimate
Q21. Favourite sexual position? Legs over the head all the way

Q22. An interesting or unusual fact about you?
I can dance
I eat cold spaghetti hoops from the tin hah
I played football for Barnsley academy and south hindley girls for 5 years
I can do the splits and crab self taught still at 22 ahah
I am into the spiritual world also.
Q23. Social media?
Insta – megancharlottemurphy95
Facebook – Megan Charlotte Murphy
Twitter – megancharlott15