– Sponsored by Original Pink Pill –

Q1. What name would you like us to refer to you as? Kimmy
Q2. Where are you from? Born and raised in Huddersfield, Relocated to Leeds 9 Years ago
Q3. Age? 35
Q4. What do you have for tattoos and how many hours have you put into them? I have had 5 tattoos in different places on my body, I have a rose on my shoulder, stars on my neck, My child's name on my foot, I have a few ex boyfriends initials lol and I have money makes me cum on my p***y 🐱 🤣I am planning on having more ink to cover up some that I don't like in the new year.
Q5. Any piercings? I have my Ears pierced, Nose pierced,Tongue pierced and I'm gonna get both my nipples done at some point.

Q6. How did you get your started in your industry? I used to do porn and modelling a few years ago but I stopped when I was in a relationship and I have just started to get back into it and I'm loving it.
Q7. How long have you been in the business? I have been on and off doing modelling for about 8 years during my off times I have been working as a Payroll Administrator for a local charity in Leeds and still do this part-time as well as working as a sexual health outreach worker at Basis once a month supplying the street workers with contraception, needle exchange and sexual health test kits and also giving advice.

Q8. What are some of your previous projects? I have been working self employed as a background actress on Emmerdale for over a year fitting this in and around my other jobs and i recently did a door supervision course but I have not done any security work as yet.
Q9. Do you have any upcoming projects? I will be starting to do promo work in the new year and i have a few shoots lined up as well as been cast for a Hollywood movie that I start filming for in April next year.
Q10. What type of music do you listen to and who is your favourite band or artist? Grime, Soca, Rap, Rnb, Bassline, Garage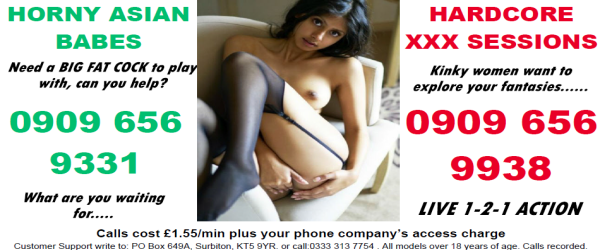 Q11. Do you have any hobbies? I visit the gym twice a week
Q12. Are you into video games? No the only game i play is township on my iPhone.
Q13. Favourite sports and who is your favourite teams or persons? My favourite sports person is Ronaldo and my favourite sport is football but I only watch it when England are playing.

Q14. Favourite type of movie and favourite all-time movie? Drama, Mystery and Crime fiction
My favourite all-time movie is Shawshank Redemption
Q15. Favourite type of food and favourite meal? My favourite food is Chinese.
I love Special Fried Rice, Chips, Curry sauce and Singapore noodles.
Q16. Favourite alcoholic drink? Pink gin with grapefruit tonic water.
Q17. Your No.1 inspiration in life? My mother is my role model, she inspires and motivates me to achieve my life goals.

Q18. Measurements?
Height- 5ft 2 (157.5cm)
Dress Size-8
Boobs-36C
Q19. Craziest, wildest or kinkiest place you've ever had sex? In the backseat of a car he started banging away like a hammer
Q20. Do you prefer to make love or f**k? I love being f**ked from behind with my hair being pulled.
Q21. Favourite sexual position? Doggystyle

Q22. An interesting or unusual fact about you? I never have the same hair colour for more than 3 months, I always change it back to black then get bored and go back blonde.
Q23. Social media?
Instagram-Kkiimm0113
Twitter-Kimberley Lynch
Facebook-Kimberley Lynch
Snapchat-Kkiimm0113